Neighbors Link Community Law Practice is the legal arm of Neighbors Link, providing a full array of immigration legal services, from citizenship applications to removal proceedings. We represent a wide array of immigrant New Yorkers, especially those from the northern tier countries in Central America, El Salvador, Guatemala, Honduras but also including the Caribbean, West Africa, Latin American, the Middle East and Russia. We represent both detained and non-detained individuals, as well as both adults and children, in NY family court, before ICE, USCIS, EOIR, BIA and in federal court.
Neighbors Link is committed to providing quality immigration legal services. If you need advice with an immigration matter, please call 914-502-3377 on Thursdays from 8:00 AM to 8:00 PM.

Neighbors Link Community Law Practice is able to offer a variety of free legal services for immigrant families.
Naturalization Services
Have you been a permanent resident for 5 years (or 3 years if you are married to a U.S. Citizen)? If so, you may qualify to become a US citizen. For free legal help in applying for citizenship, attend Neighbors Link Citizenship Day! Please contact Neighbors Link at 914 502 3377 for a free appointment with an immigration attorney at our next Citizenship Day.
Deferred Action for Childhood Arrivals (DACA)
If you need to renew your DACA application, Neighbors Link can assist you. Call us at 914-502-3377. USCIS is not currently processing initial DACA applications.
Temporary Protected Status (TPS)
To be eligible for Temporary Protected Status a person must be a national, or a habitually stateless resident, of a country designated by the Secretary of Homeland Security,  and have continuously resided and been physically present in the United States since a date specified by the Secretary of Homeland Security. If you think you are eligible for TPS or need to renew your TPS status, Neighbors Link can help.
Green Card Renewals
You should renew your Permanent Resident Card if you were issued a card valid for 10 years that has either expired or will expire within the next 6 months. Neighbors Link can help you file your application today.
Adjustment of Status
Adjustment of status is the process that you can use to apply for lawful permanent resident status (also known as applying for a Green Card) when you are present in the United States. To find out if you are eligible to adjust status, call us at 914-502-3377.
Other Legal Support Services
Additional immigration-related legal services are available. Appointments are required. To schedule an appointment, please call 914-502-3377.
Volunteer Opportunities with Neighbors Link Community Law Practice
Pro bono attorneys and non-attorney volunteers are crucial to our success. Our volunteers offer assistance in many ways: they assist us to prepare asylum applications and family court petitions; they conduct country conditions and legal research and writing, they assist us to prepare our clients for trial, they meet with clients and prepare immigration forms at legal clinics; they help clients to interact with government agencies and professional offices to get records they need for their cases, and they assist us in creating legal education materials for other advocates and the public. There are many ways to be involved in our work and we will tailor our volunteer opportunities based upon the interests and availability of our volunteers.
Direct Representation Opportunities
Neighbors Link can provide both affirmative and litigation opportunities. An example of a recent direct representation opportunity is when a firm secured asylum protections for a woman fleeing forced marriage and gender based persecution from Gambia after filing her asylum application and representing her in her asylum interview before USCIS. Another example is when a firm agreed to represent a client of Neighbors Link who was detained in Texas after fleeing gang violence in Guatemala and whose applications for asylum, withholding of removal, and Convention Against Torture had been denied there, in a petition for review before the US court of appeals for the Fifth Circuit. Our attorneys partner with the firm to research and write the legal arguments.
Other Opportunities to Donate Time
Many of our volunteers work on legal research and writing projects. In these opportunities, volunteers work on their own schedule. This kind of volunteer opportunity can take many forms, but one example is a volunteer met with clients, researched case law, met with country condition experts, and assisted in the preparation of a Nigerian family's applications for asylum and cancellation of removal. She then was able to second chair the Neighbors Link attorney at trial.
For more information on volunteering with Neighbors Link Community Law Practice, please contact Ali Leisawitz or Daniela Valdovinos at volunteerinfo@neighborslink.org.
Educational Presentations
Neighbors Link Community Law Practice Staff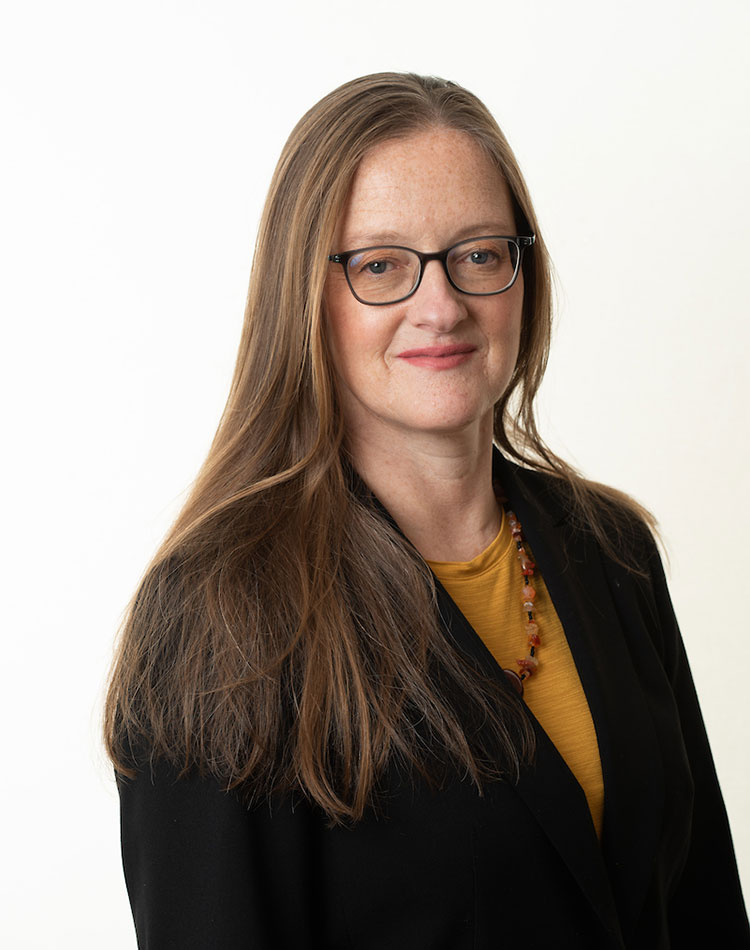 Karin Anderson Ponzer is the Director of Neighbors Link Community Law Practice. From 2015-2017, she served as Executive Director of the Pace Community Law Practice and was previously the Assistant Director/Supervising Attorney at the PCLP from its September 2012 opening. Prior to joining the PCLP, she worked as an immigration attorney at Catholic Migration Services of the Diocese of Brooklyn, where she focused on removal defense and complex motions to reopen, and as a Policy and Training Associate at the New York Immigration Coalition, where she coordinated efforts to provide legal resources to individuals subjected to post-9/11 enforcement actions by DHS. She has been recognized by Maryland State Senate, the Mid-Shore Council on Family Violence, the Nassau County Executive, and the National Lawyers Guild for her legal and advocacy work on behalf of immigrant communities. She earned a J.D. from the University of Baltimore School of Law and a Ph.D. in Politics and Historical Studies from the New School for Social Research. She is a Member of the Bar of the State of New York and of the U.S. Court of Appeals, Second Circuit, as well as of the American Immigration Lawyers Association, the New York State Political Science Association, the New York City Bar Association, Immigration & Nationality Law Committee, and Westchester County Bar Association.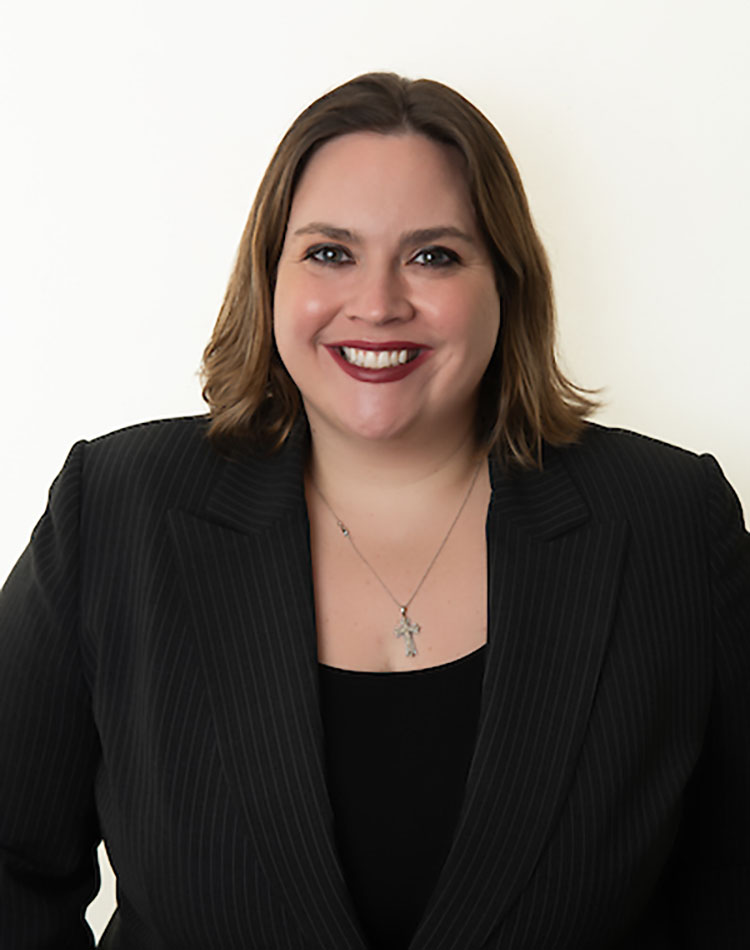 Elizabeth Mastropolo, the managing attorney of Neighbors Link Community Law Practice, provides direct legal assistance to immigrants throughout the Hudson Valley in a myriad of cases before both United States Immigration and Citizenship Services and before the Immigration Court. She is licensed to practice law in New York, New Jersey and before the Immigration Court. Elizabeth completed her Juris Doctorate at St John's University School of Law, where she graduated cum laude, and where she was awarded the Pro Bono Service Award as well as the Dianne Marie Arrue Memorial Award for her extraordinary commitment to Public Interest. She also won a CALI award for excellence in Legal Analysis, Writing and the Dean's award for her work in the Child Advocacy Clinic where she represented children in abuse and neglect petitions before the New York Family Court. In addition to providing direct legal services at Neighbors Link, Elizabeth provides community education and advocacy to increase the community knowledge of topics affecting immigrants in the Hudson Valley. Elizabeth is a member of the American Immigration Lawyers Association, the Westchester Women's Bar Association, the Rockland Immigration Coalition and the Westchester County Bar Association.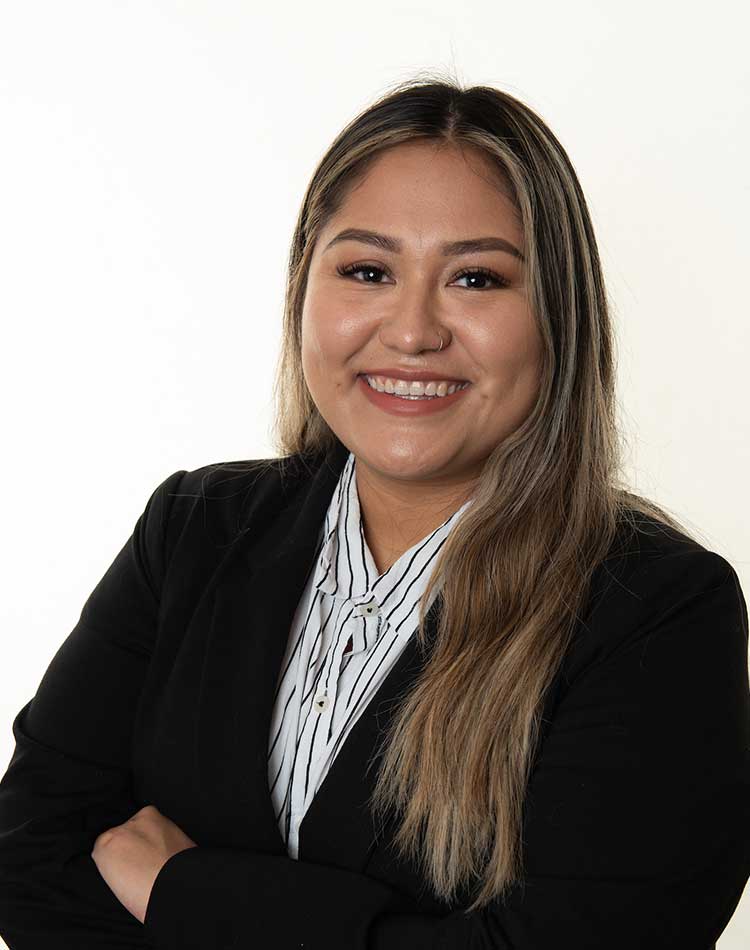 Lourdes Aguilar is a staff attorney and ONA Legal Counsel at Neighbors Link Community Law Practice. She received a dual Bachelor's degree in Political Science and Psychology from Stony Brook University and received her Juris Doctor from Elisabeth Haub School of Law at Pace University. She is licensed to practice law in New York, Connecticut and Immigration Court. Throughout her law school career, Lourdes worked with various public interest organizations including Pace Women's Justice Center, the New York State Division of Human Rights and the Immigration Justice Clinic. Lourdes has represented various individuals, before Family Court, Immigration Court and the US Citizenship and Immigration Services. Lourdes participates in community education and Know Your Rights presentations in the Hudson Valley.
Lourdes is the daughter of Mexican immigrants. Her personal experience has allowed her to understand the struggles and challenges faced by underrepresented individuals. Lourdes hopes to devote her law career to advocating for underrepresented communities and providing them with a meaningful access to justice.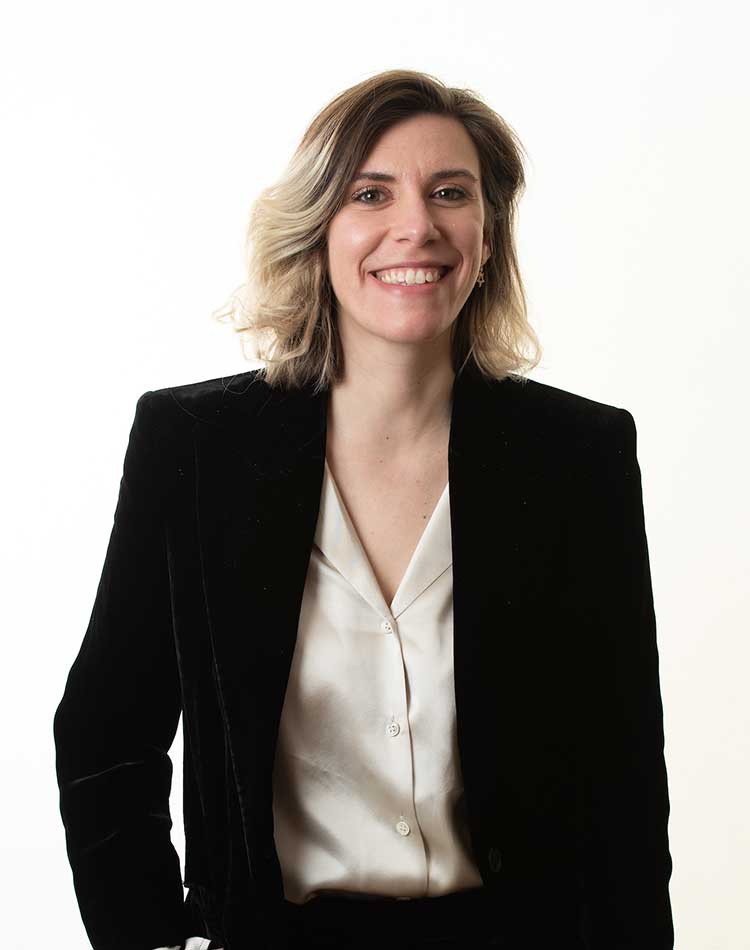 Constanza Bentancor is currently a Dept. of Justice partially accredited representative and bilingual paralegal administrator at Neighbors Link Community Law Practice. She studied Sociology, with a concentration in Community and Environment, and graduated with a Bachelor degree in Science at SUNY Oneonta. As an Ossining native and her involvement as an AmeriCorps member and legal intern at the Westchester Hispanic Coalition (now Make the Road New York) in White Plains, New York, Constanza has experience in community outreach and advocacy. She is a dedicated employee who is conscientious and has a genuine interest in contributing to social programs that address issues surrounding immigration. Her goal is to help empower others, improve opportunities for the disadvantaged and generate support for underserved populations.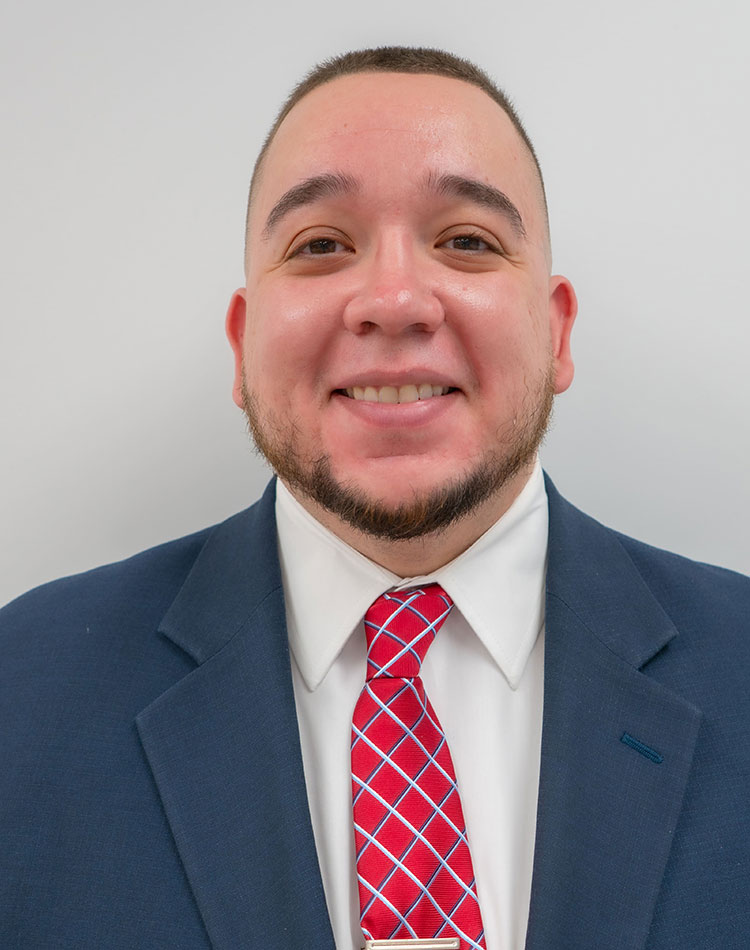 Jonathan Campozano began his career practicing immigration law as an Immigrant Justice Corps Fellow at the Empire Justice Center in Yonkers. There, he represented immigrants in an array of immigration matters including deportation defense, asylum applications, and other forms of relief. Following his time as a fellow, he joined the New York State Senate Democratic Majority as Associate Counsel where he worked on significant pieces of legislation including the Farm Laborers Fair Labor Practices Act and the Driver's License Access and Privacy Act (Green Light NY). Recently, Jonathan worked as an Assistant County Attorney for Westchester County's Law Department in their Family Court Bureau.
Jonathan graduated from SUNY Purchase where he received his Bachelor's Degree in Legal Studies. Subsequently, he obtained his Juris Doctor Degree from Elisabeth Haub School of Law at Pace University.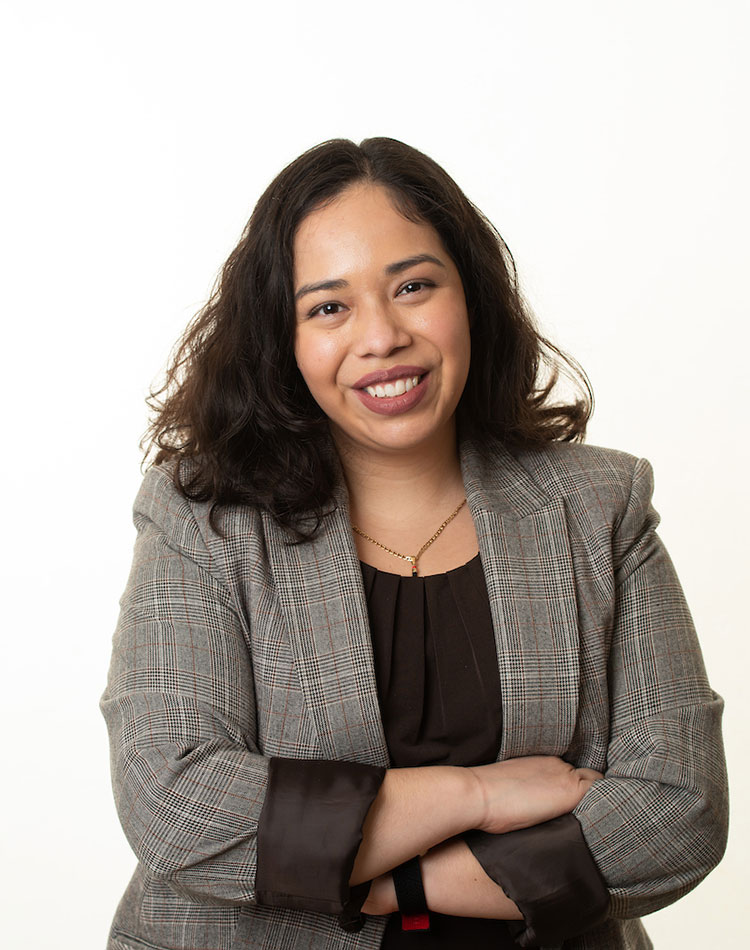 Leslie S. Molina is a bilingual paralegal administrator with the Neighbors Link Community Law Practice.  She is the daughter of Central American immigrants. She received a dual degree in Philosophy, Politics and Law and Sociology from SUNY Binghamton. Leslie also received her Master's Degree in Migration, Superdiversity and Policy from the University of Birmingham in Birmingham, United Kingdom. Her thesis focused immigration enforcement, policies and practices and its impact on mixed-status families in the United States. Leslie has also recently co-authored an article with NLCLP attorneys', Karin Anderson Ponzer and Elizabeth Mastropolo titled, "Immigration Law and Its Impact on the Family: What Group Therapists Need to Know."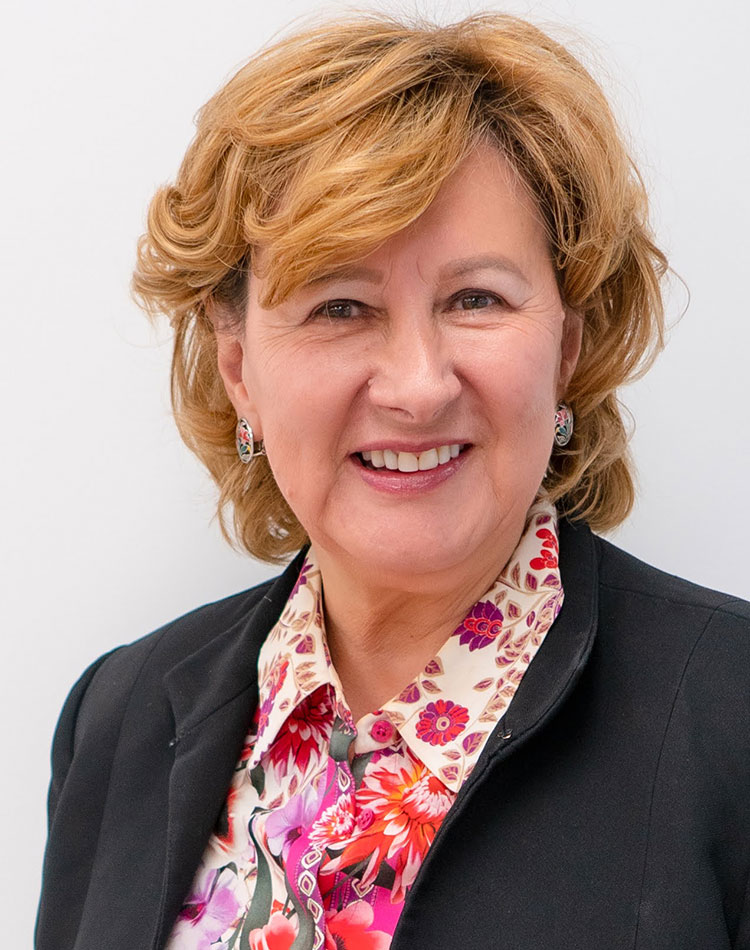 Gloria Roman is a bilingual paralegal administrator and partial Department of Justice Accredited Representative with the Neighbors Link Community Law Practice. She is a native of Colombia and has lived in Westchester County since she migrated to the US in 1984. She obtained a bachelor's degree in Behavioral Science from Mercy College.Gloria worked in Catholic Charities from 2000-2021 as a DOJ Accredited Representative. During her tenure with the organization, she provided services to several counties of New York: Westchester, Rockland, Sullivan, Orange and Ulster. While there, she met with hundreds of people completing countless applications for a variety of different legal immigration statuses as well as representing clients before US Citizenship and Immigration Services.
She considers her job a mission and feels blessed to work towards improving and empowering the lives of the immigrant communities of New York.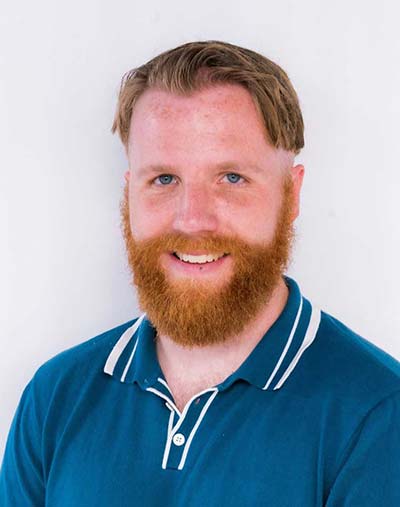 Peter V. Steward is the Office of New Americans (ONA) Legal Liaison and DOJ Accredited Representative before USCIS at Neighbors Link. He is a Westchester New York native, having been born and raised in White Plains, New York. He received his Bachelor's Degree from Kalamazoo College in International Area studies concentrating in African studies, in 2016. Continuing his interest in international studies he joined the Peace Corps as a Community Economic Development Specialist, and served the community of Bercoli in Timor-Leste from 2017-2019. He is currently fluent in English, Spanish and Tetun. From his studies, and experiences, he is more motivated than ever to work with and develop key relationships with immigrant communities and to provide quality legal services to clients here in the Hudson Valley of New York.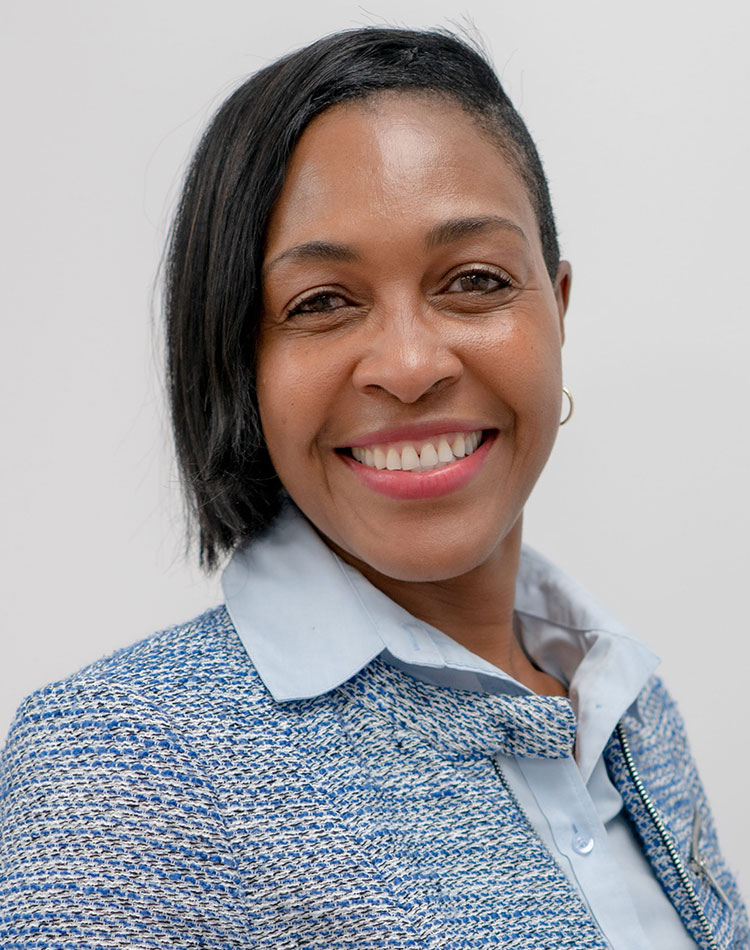 Sandra P. Sacaza is a Bilingual paralegal with the Neighbors Link Community Law Practice. She is a native of Honduras and has lived in New York for most of her life since migrating from Honduras in 1988. She obtained an Associate of Applied Science in Paralegal Studies from Bronx Community College and recently graduated with a Bachelor's Degree in Justice and Law Administration from Western Connecticut State University.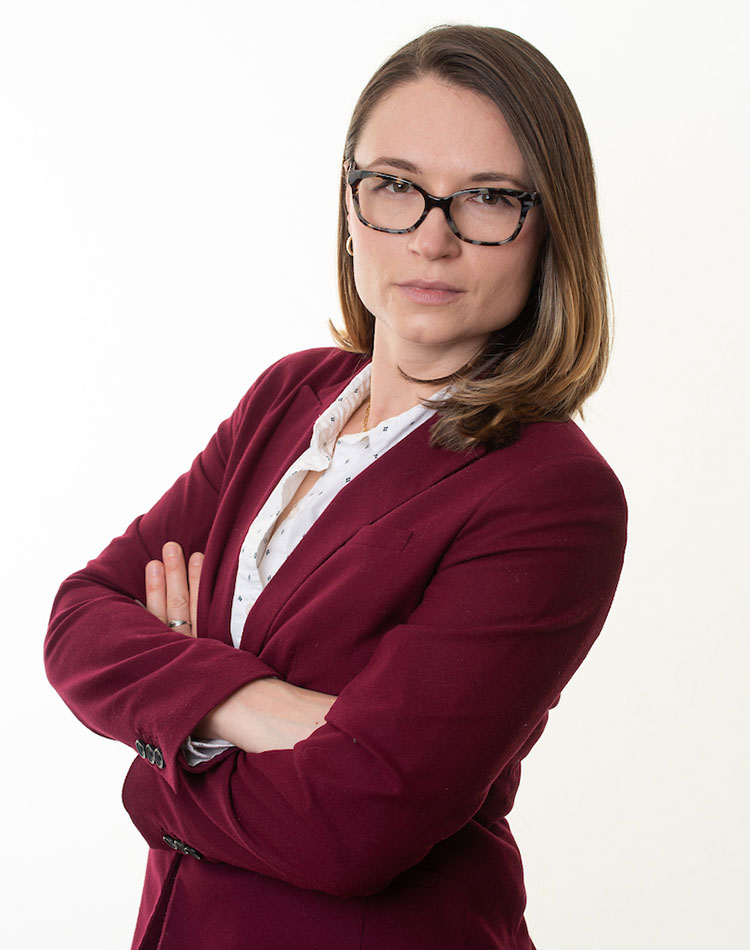 Elizabeth "Lilly" Tonne-Daims is a senior immigration attorney at Neighbors Link Community Law Practice. While she concentrates in crim-imm law, she represents clients in an array of immigration matters including affirmative applications and removal defense. Previously, she was a Regional Immigration Assistance Center attorney, providing mandated Padilla advice to assigned criminal counsel with noncitizen clients on the immigration consequences of criminal matters. She also conducted regular trainings on crim-imm issues for both criminal and immigration attorneys, and performed advocacy work with the New York City ICE-Out-of-Courts Coalition. Before that, she spent several years in private practice where she represented clients in a variety of affirmative applications at Seham, Seham, Meltz & Petersen, and then at Gehi & Associates where she focused primarily on removal defense. Lilly speaks Spanish and has dedicated her career to the practice of immigration law, and advocacy of immigrant rights.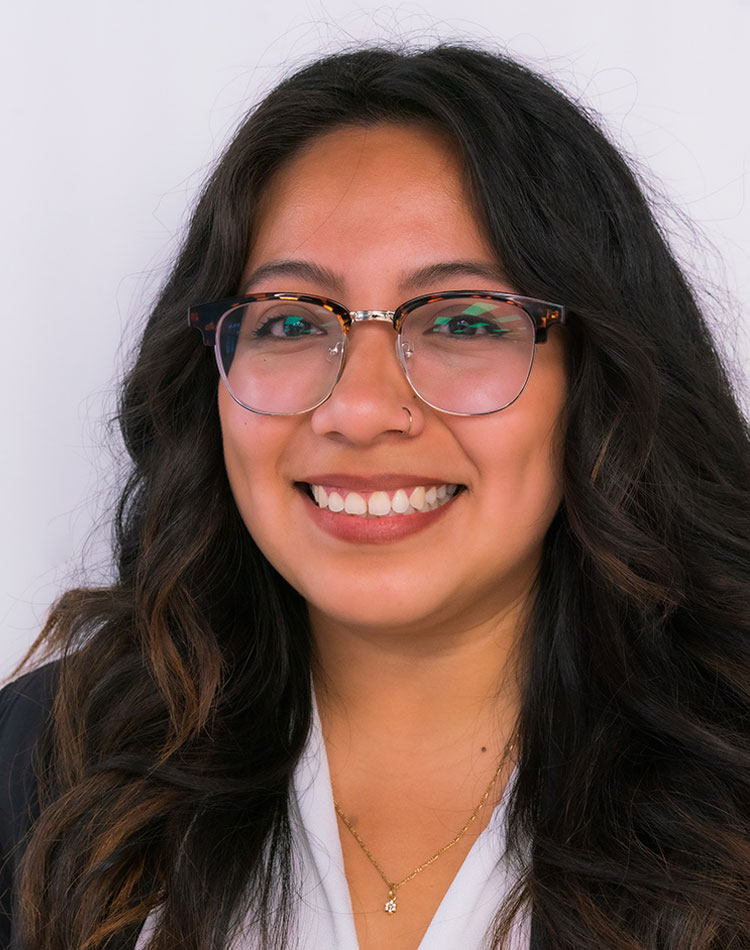 Sabrina N. Tuquinagui is a Paralegal with the Neighbors Link Community Law Practice. She is a proud daughter of Ecuadorian Immigrants and as an Ossining native she is eager to work with communities around her. She is fluent in both English and Spanish. Sabrina is a recent graduate from SUNY Oneonta where she earned her Bachelor's Degree of Science in Criminal Justice. Her personal experience has provided her with valuable understanding and appreciation of the immigration process. She deeply understands the challenges many clients face and this has allowed her to connect with her clients which is what motivates her to provide our clients with the best care and attention.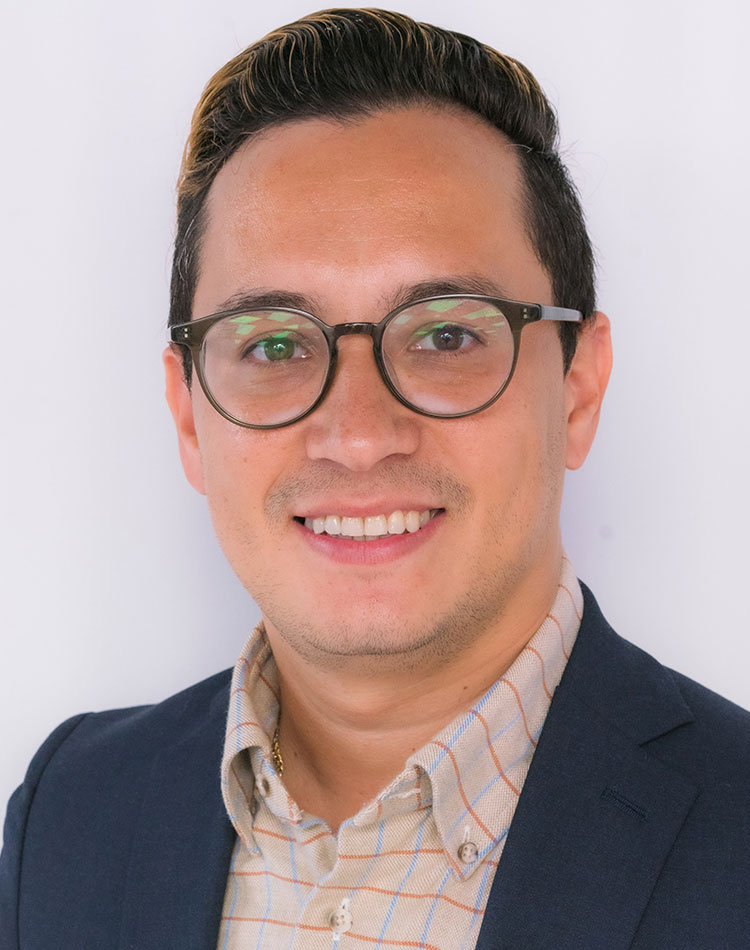 Deyvid Arango Valencia is a J.D. Candidate for Admission at Neighbors Link Community Law Practice. He is the recipient of the Westchester Bar Association Foundation Fellowship. Deyvid emigrated from Colombia with his family when he was 8 years old. He received his Bachelor's degree from Montclair State University and recently obtained his Juris Doctor from the Elisabeth Haub School of Law at Pace University. Deyvid's motivation to pursue law came from his and his family's struggles as undocumented immigrants. His desire to provide the assistance that his family did not have is what fueled the desire to pursue immigration law. Deyvid has worked at various public interest immigration organizations such as American Friends Service Committee, Neighborhood Defender Services and the Immigration Justice Clinic.
Deyvid's personal experience with the immigration system allows him to understand what underrepresented communities have to go through. Through his experience, both personally and professionally, Deyvid hopes to connect with and provide legal assistance in order to change and empower underrepresented individuals' lives.